The editors are not responsible for the content of the article or the personal views of the author.
Until recently, men's jogger pants were mostly worn at home or while jogging. However, the pandemic has brought these pants into the mainstream. No wonder then that joggers – as "hybrid" pants – give us some styling difficulties. In this article, we dispel those doubts.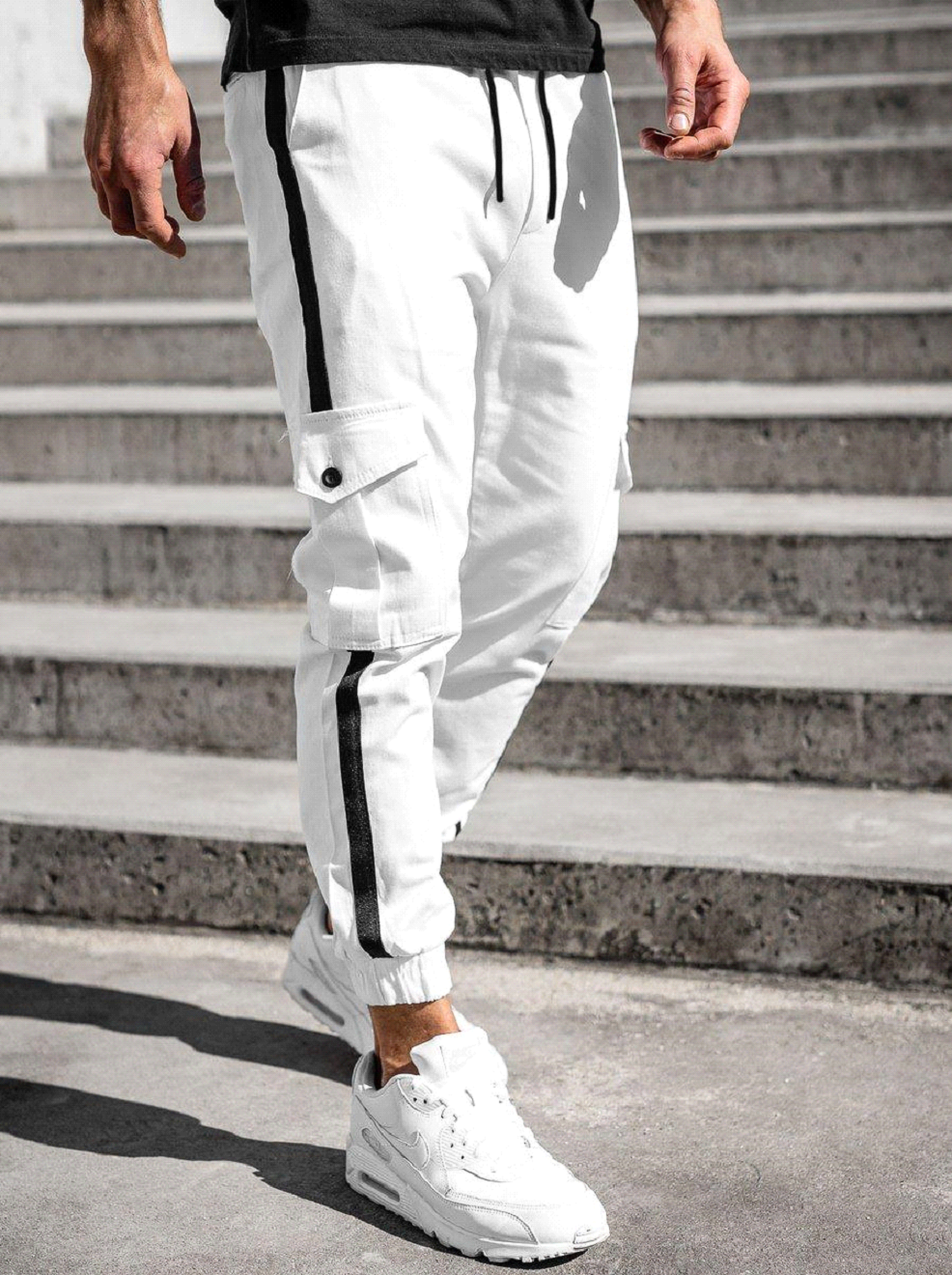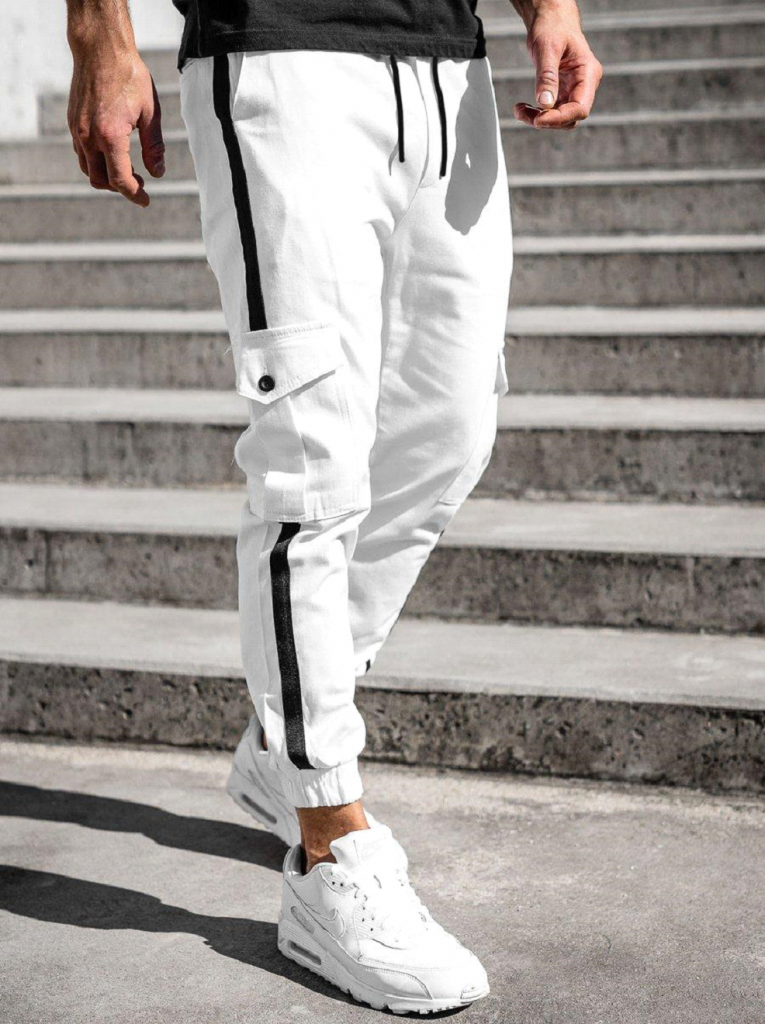 Brief history of joggers
Joggers are pants that fit at the ankle and are looser on top. They are tighter than voluminous baggy pants and roomier than tight slim fit pants. You could say that they are the perfect pants, based on the experience of generations. Americans recognized them as such in 2009, creating the first models of joggers. At first they were directed to the youth, but with time more mature men and women took a liking to them. What is important, as the name suggests, at the beginning they were associated mainly with jogging and exercising.
Tracksuits, jeans and other models of joggers
If you have doubts whether joggers are fashionable nowadays, visit any online store with men's fashion. For example, online store Denley has men's joggers in several hundred models, including different colors and forms. They offer men's joggers in grey, dark green, brown, graphite, maroon, orange, men's black joggers, men's combat joggers and also jeans models. How to wear this kind of pants in style?
Three types of joggers for men
There are three models of joggers: casual, leisure and sports. Sport model is the most classic. Initially, it was distinguished by the thickness of the material and the loose cut reminiscent of baggies. Today's sporty models are narrower and offer greater freedom of movement, and are made from thermoactive fabrics that wick moisture away. Wear them with T-shirts and functional clothing. Leisure joggers (e.g. moro) are made of cotton and elastic fibers, have a loose fit, and provide comfort and warmth. They are designed more for wearing them at home.
Men's casual joggers
Casual models are more outgoing. They can successfully serve to relax on the couch, as well as for going out in less formal circumstances. They are comfortable and very versatile. It is safe to combine them with a bomber jacket, a jeans shirt and even with a jacket, completing the styling with moccasins. You can wear military style boots with casual joggers, although regular sneakers are a more versatile option. In colder months you can match them with leather shoes with high top. Caution – do not wear long socks with joggers, rather opt for less visible footwear.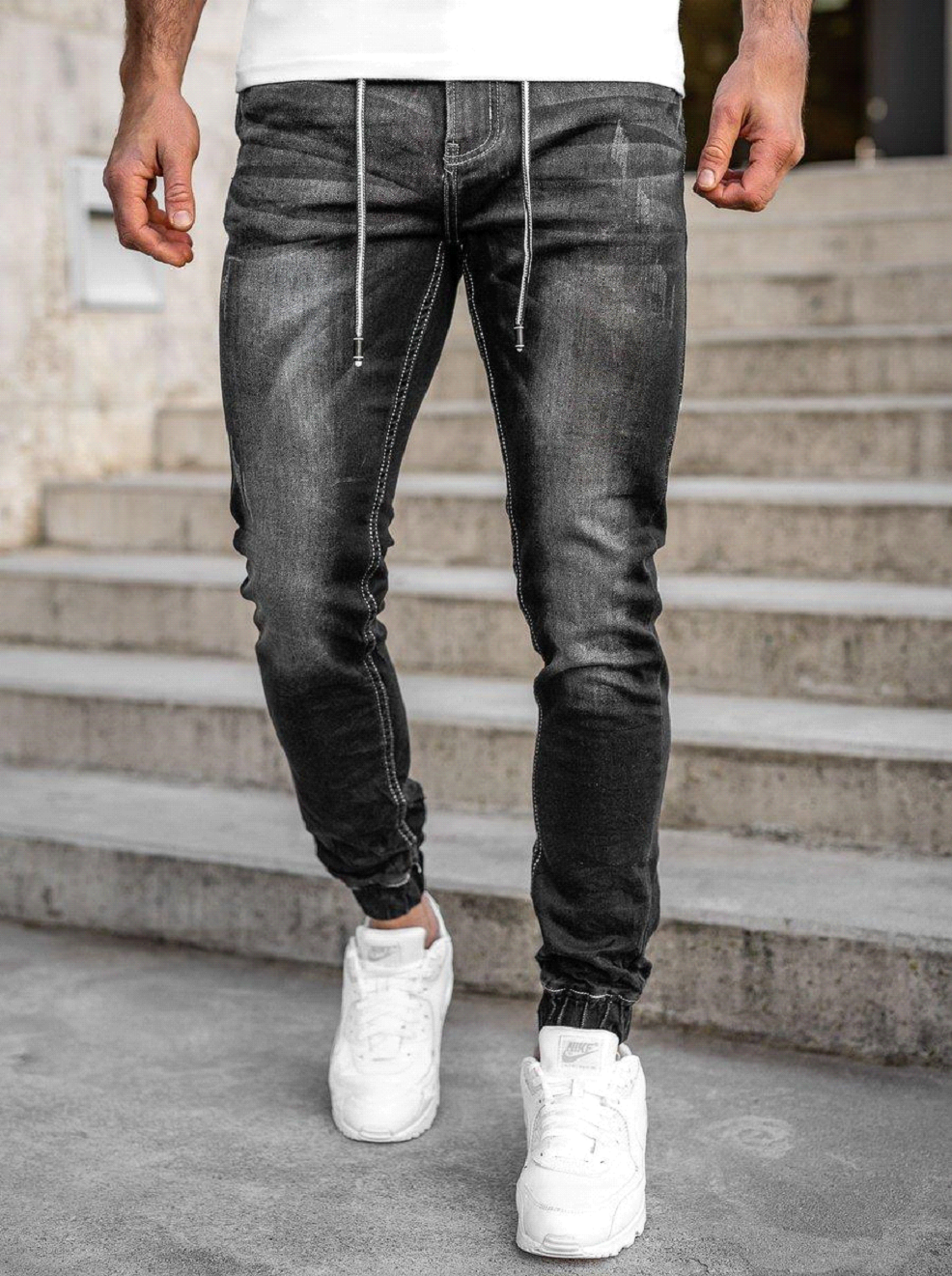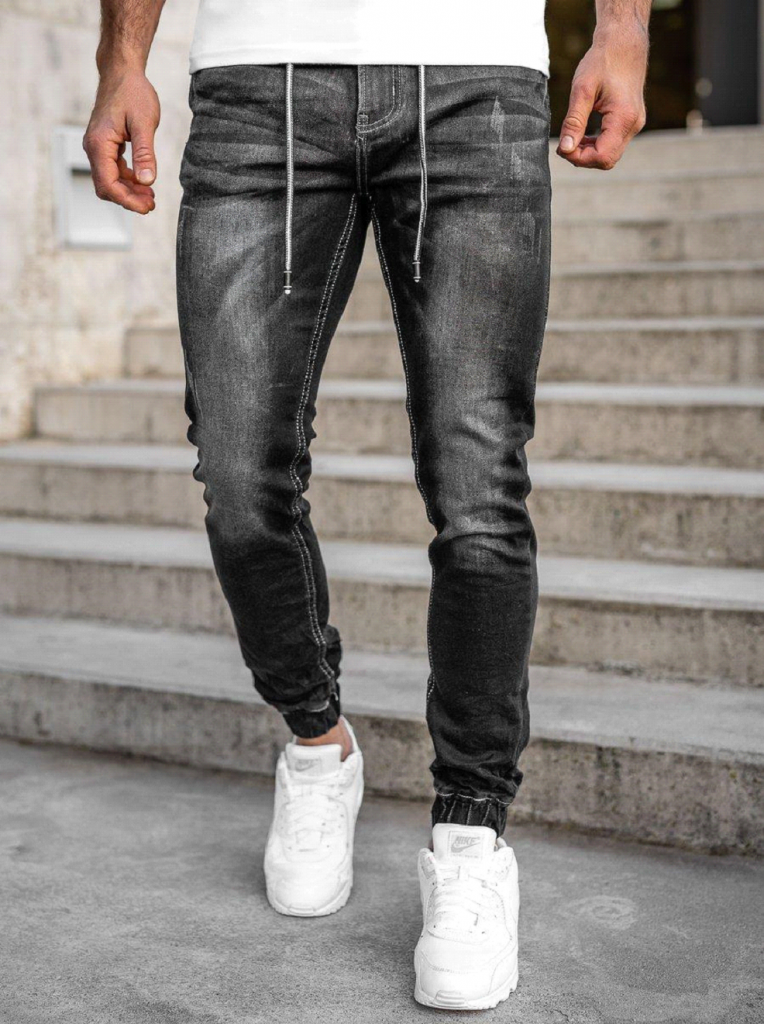 What color shirt should I wear with my joggers?
If you're wondering if it's appropriate to wear a trendy coloured shirt with your joggers, know that a lot depends on the color of your pants. With colourful shirts, fancy sweatshirts with prints, joggers in toned down, but not obvious colors, i.e. anthracite, grey and graphite, look best. Similarly, do not wear overly printed or too colorful top with bright red or neon colored joggers. Especially if you do not feel very confident in fashion.
Match men's jogger pants slowly
Some stylists say that in order to wear pants that are tight at the bottom without being so-called dingy, you need to feel good in them. Joggers and new pants can be a little intimidating, especially if you are a fashion skeptic. Therefore, to start with, buy one pair and go to a nearby store in them. If the pants pass the test, try on a different look. Only then order another pair. This way, you will find out what type and what styles of joggers are perfect for you. Look for inspiration in social media, but do not duplicate trends, instead be inspired by them.
Photo: Client's press materials.
Leave a comment